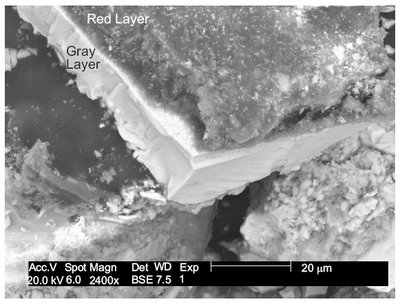 The importance of iron microspheres is simple. Iron melts around 2,800 Fahrenheit, which is about twice the highest temperature that an open-air fire could produce.
A microsphere can only be produced by first melting iron, then dispersing the melted iron by some energetic means (like explosion) into an aerosol whose particles, influenced by the surface tension of the molten metal, form spheres as the smallest surface area required to contain any specified volume of matter.
Once again, as with the NASA thermal survey, an intense source of energy other than the WTC fires is required to melt iron or steel, as even the National Institute of Standards and Technology (NIST) admitted in its reports.
The science is pretty simple; only its political consequences are complicated, and troubling.
I've been a Disinfo fan since the days of Infinity Factory 🙂