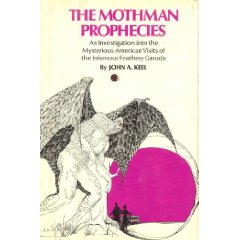 John A. Keel, famed investigator of Fortean strangeness, died on July 3, 2009 at Mount Sinai Hospital in New York City. Keel was the author of several classic books on Fortean phenomena, including Disneyland of the Gods, Operation Trojan Horse, The Eighth Tower, and Jadoo.
However, it is for his legendary book The Mothman Prophecies that he is best known and for which he will forever be remember by fans of Forteana. The Mothman Prophecies chronicled Keel's investigation into the terrifying encounters experienced by the people of Point Pleasant, West Virginia during 1966 and 1967.
Mr. Keel's influence on the field of UFOlogy was enormous. He was among the first to reject the extraterrestrial hypothesis, concluding instead that these phenomena have always been a part of the earth. He was fond of quoting Charles Fort himself who said, "We are property." John A. Keel had come to the same conclusion.
Latest posts by quatermass (see all)