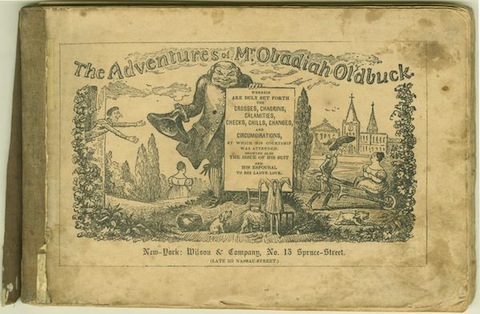 Via Open Culture.com
Comic books, as any enthusiast of comics books won't hesitate to tell you, have a long and robust history, one that extends far wider and deeper than the 20th-century caped musclemen, carousing teenagers, and wisecracking animals so many associate with the medium. The scholarship on comic-book history — still a relatively young field, you understand — has more than once revised its conclusions on exactly how far back its roots go, but as of now, the earliest acknowledged comic book dates to 1837.

The Adventures of Obadiah Oldbuck, according to thecomicbooks.com's page on early comic-book history, "was done by Switzerland's Rudolphe Töpffer, who has been considered in Europe (and starting to become here in America) as the creator of the picture story. He created the comic strip in 1827," going on to create comic books "that were extremely successful and reprinted in many different languages; several of them had English versions in America in 1846.
…
Read the rest