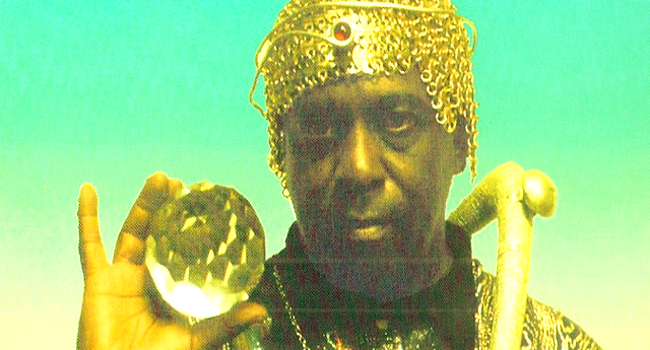 This year we celebrate the 100th birthday of the cosmic reign of the avant-garde jazz musician Sun Ra whose official birthday is celebrated on May 22. For those who know the man's music, there is no need for an introduction here. For neophytes, here is a sampling of the story from the Sun Ra Arkestra's official website:
Eclectic, outrageous, sometimes mystifying but always imbued with a powerful jazz consciousness, the music of Sun Ra has withstood its skeptics and detractors for nearly three generations. And well it should, since Sun Ra has been both apart of and ahead of the jazz tradition during that time.

Like Duke Ellington and swing-era pioneer Fletcher Henderson, Sun Ra learned early on to write music in an arranged form that showcased the specific talents of his individual Arkestra members, and he has retained the services of some of these musicians to this day: John Gilmore, Marshall Allen, and Julian Priester for example since they first joined in the 1950's.
… Read the rest