Since the protest started in Zucotti Park in New York City near the financial district, the Occupy Wall Street movement has done a lot to raise awareness of the iniquities and corruption in the American political and economic system, whilst receiving biased mass-media editorializing and suffering undue violence from the local police. Since November 15, 2012, the Occupy movement started a program of debt-relief called "Rolling Jubilee," which seeks to bailout individuals who have accrued debt through credit cards as well as medical bills. To date they have relieved millions of dollars in debt for just pennies on the dollar.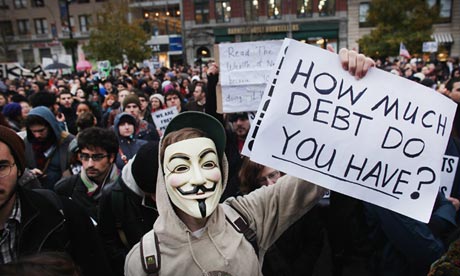 VIA Guardian
A group of Occupy Wall Street activists has bought almost $15m of Americans' personal debt over the last year as part of the Rolling Jubilee project to help people pay off their outstanding credit.

Rolling Jubilee, set up by Occupy's Strike Debt group following the street protests that swept the world in 2011, launched on 15 November 2012.
…
Read the rest