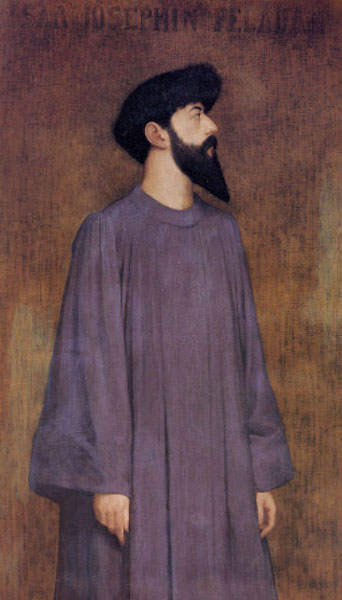 Sasha Chaitow, founding director of the Phoenix Rising Academy, and PhD candidate at the Centre for the Study of Myth at Essex College in the UK, has recently shared a fine selection of translated writings from the 19th century French Symbolist, artist and novelist Joseph Péladan. Aside from the beautiful translation, it reads like a hymn to creativity; and for you magickal artists out there, I think it might strike a resonant chord with the arguably hidden meaning and occult purpose behind creative our endeavors.
Here's an excerpt from her translation:
EXHORTATION

Artist, you are a priest: Art is the great mystery and, if your effort results in a masterpiece, a ray of divinity will descend as on an altar. Artist, you are a king: Art is the true empire, if your hand draws a perfect line, the cherubim themselves will descend to revel in their reflection. Spiritual design, a line of the soul, form of understanding, you make our dreams flesh.
… Read the rest