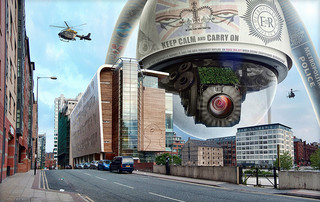 Image by T.J.Blackwell
In the dark ages known as the twentieth century, mass surveillance of entire populations was a sport practised only by elitist totalitarian states . Those unlucky enough to live in a what was then termed a "free country", had to sit on the sidelines and simply imagine what it was like to be subject to constant state intrusion.
But times change, and after several wars of the twentieth century (including the war to end all wars) mass surveillance was finally liberated. The liberators of surveillance even adopted a snappy slogan to help spread their evangelic message, which today is more commonly used than that one about washing up liquid – "nothing to hide, nothing to fear". Don't bother de-constructing this slogan in any way – just marvel at its symmetry and its almost Shakespearean rhythm.
You see the secret to success of the architects of "surveillance for all" was they spotted that surveillance is so much easier to sell to the masses when it's invisible.… Read the rest