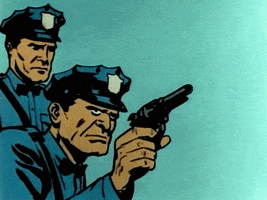 Apparently Houston cops can kill and get away with it. This time it was a mentally ill double amputee with a pen.
via Texas Observer
Police misconduct in shootings is "very very difficult" to prove, FBI agent says.

On October 24, the Houston Police Department announced the results of its yearlong investigation into the shooting death of Brian Claunch, a mentally ill double amputee killed by an officer last September after refusing to drop a pen. HPD cleared the officer, Matthew Marin, of any wrongdoing.

That may not come as a surprise, since HPD hasn't found a single police shooting unjustified in at least six years. Between 2007 and 2012, HPD officers fatally shot 109 people and injured another 111. All those shootings were found justified. (For the full story on HPD shootings and beatings, read the Observer investigation here.)

But some expected this case to be different. Claunch was wheelchair-bound and had one arm and one leg.
… Read the rest