Now I see why the U.S. needs to put boots on the ground in Syria:
we need more vespene gas!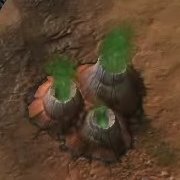 VIA LongIslandPress
The more deadly and confusing the situation in Syria becomes, the further away we travel from addressing the true reason the world's superpowers have suddenly taken great interest in the safety and security of the Syrian people. Thus far, it has been estimated that more than 100,000 Syrians have lost their lives during this civil war and the refugee situation has become dire. Yet despite such heavy civilian losses, it wasn't until the world learned of a chemical weapons attack outside of Damascus on Aug. 21, 2013 that this war presented an imminent policy decision for the United States and other stakeholder nations in the Middle East.

The keen interest in Syria on the part of the U.S. that the mainstream media has largely overlooked has its roots in the unsuccessful occupation of Iraq.
… Read the rest