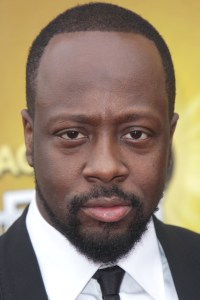 Wyclef Jean has been singing about "If I Were President," but Haiti's electoral board says he is ineligible. Could the rapper's position as roving ambassador override his lack of residency in Haiti? BBC reports:
Haitian hip-hop star Wyclef Jean has said he will appeal against a ruling that he cannot run in Haiti's presidential election.

Haiti's electoral commission said that Mr Jean was ineligible to stand as the Haitian constitution requires candidates to have lived in the country for five years prior to an election.

The 40-year-old singer lives in the US.

But he argues that his role as a roving ambassador for Haiti since 2007 exempts him from the residency requirement.

The country is still recovering from January's earthquake, which killed an estimated 230,000 people and left more than one million homeless.

Following the ruling on Friday, Mr Jean issued a statement saying he respectfully disagreed with the electoral panel's decision, but accepted it and urged his supporters to do the same.
… Read the rest